Siaya Governor Cornel Rasanga is set to face off with his arch-rival William Oduol in the Alego Usonga parliamentary race.
Oduol narrowly lost to Rasanga in the 2013 gubernatorial elections.
After serving his final term, the governor is eyeing to unseat Alego Usonga MP Samuel Atandi.
Rasanga declared interest in the parliamentary seat last week during a public rally at Randago in South East Alego.
Others in the race are former Siaya public service board member Dr Kut Ochogo and former Alego Usonga MP George Muluan. 
Yesterday, Kakan clan elders urged the governor to shelve his ambitions for the Alego Usonga parliamentary seat in favour of Ochogo .
Addressing a press conference the elders said it was absurd for Rasanga to vie as MP after being a county boss.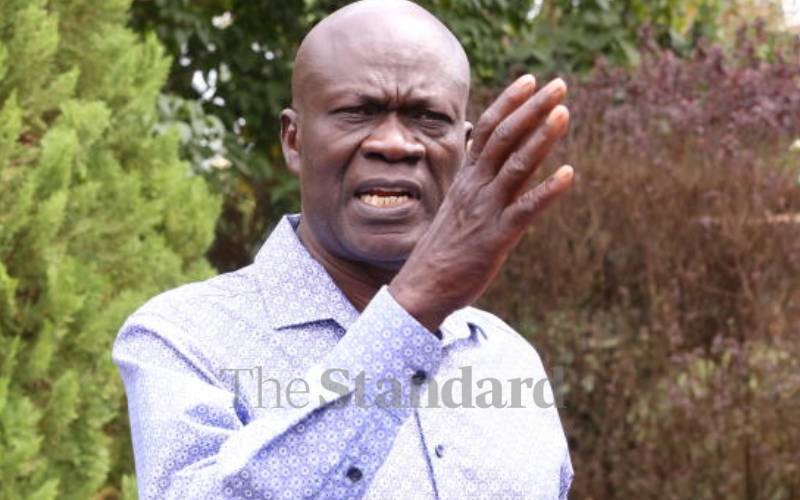 Led by Okoth Oluoko, the elders argued that the Kakan clan supported Rasanga for governorship in the 2013 and 2017 elections and it was time for him to support Ochogo.
Oluoko revealed that the governor is his nephew but the Kakan clan has given their blessings to the former county board staff.
"We are asking him not to make this move. One cannot come from the university and join secondary school. He will soil his good reputation. We are asking him to wait for the ODM leader to be elected President to get a national appointment because he has worked well as a governor," he said.
Oluoko said it would be an embarrassment if Rasanga lost in the parliamentary race. 
"It does not look good that our son is going to compete against his nephews like Rasanga and Muluan because it is against our tradition as people from Alego Usonga," he argued.
Sylvanus Oyoo, who is the chairman of Atoo sub-clan of Kakan, urged the governor and to step down for Ochogo.
"It is a taboo for a son, daughter or a child to struggle with the parent. That is why we are requesting them to flashback and see ahead. What we did to them and also the plans we have for them in future," he said.
He said Ochogo was the candidate of choice for the Kakan clan and it was only fair that Rasanga and Muluan back him.
"We need to remain as one family, because at the end of the day we are one. It is because of this that we request their support. We would want very peaceful campaigns in Alego Usonga, we will not want a situation where our sons shade blood over politics," he noted.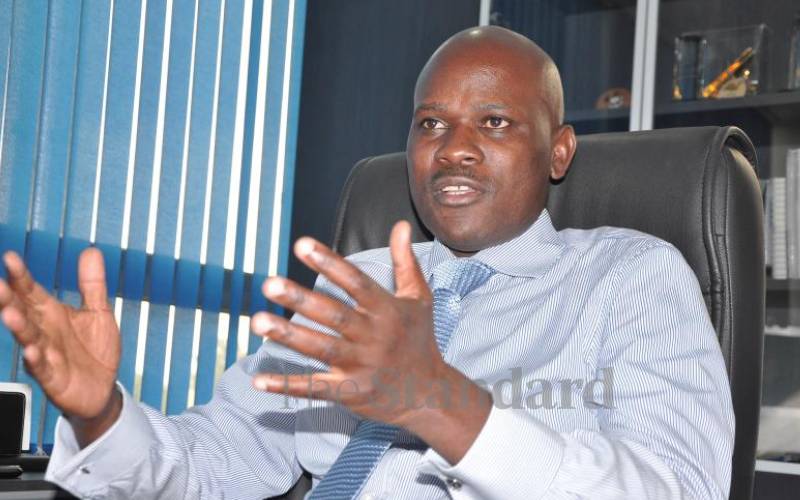 The governor and Muluan are from Karuoth clan in Alego Usonga. 
Oduol is from Kadenge clan while Atandi is from Yimbo in Bondo Sub-county.
Other clans in Alego Usonga are Kaluo, Mur, kanyniek, Kaugagi, Kadenge, Seje, Nyingwe, Omaje, Kager, Joyimbo, Kongwong, Boro, Kamulag, Umala, Ulafu, Karapul and Usere.
Already Atandi has warned Rasanga of a bruising battle.
He asked the governor to focus on national politics and help ODM leader Raila Odinga to seek for votes for his presidential bid.
Atandi argued that it would be a shame for Rasanga to vie for a parliamentary seat after being a county boss.